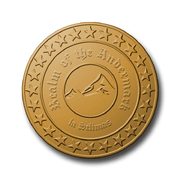 The Anderian Pound is the currency of Andermark.
Coin Design
Edit
It features a relief of the Atlica Mountains and the words "Realm of the Andermark". It also has the words Ia Selimas, which means "From Within" in High Vinthish. The meaning is two-fold; it stands for intestinal fortitude of the Anderian people, and is also a reference to the stronghold of Deepwall, which is cut into the mountains.
Ad blocker interference detected!
Wikia is a free-to-use site that makes money from advertising. We have a modified experience for viewers using ad blockers

Wikia is not accessible if you've made further modifications. Remove the custom ad blocker rule(s) and the page will load as expected.